FEATURED
These works challenge the definition of 'art' and feature artists who were described as ahead of their times. This page will be updated so check back regularly.
36
︎ 48
It was the first piece that made me fall in love with contemporary art and I've had trouble getting
it out of my head ever since I first saw it.

36 | Mark Leckey, The Universal Addressibility of Dumb Things (2013)

︎
I just love the apparatus he built to stage the subject, it's
raw and makeshift, but feels so mystical.

48 | Marcel Duchamp, Étant donnés(1946-1966)
50
︎
This museum has one of the most intentional presentations of art I have ever seen, designed by
Tado Ando. Open Field is essentially what I would equate to a physical manifestation of the
experience of meditation. A room of light and color that has no clear source and with a depth
that plays tricks on your senses. If you're visiting Japan, that museum alone is worth the trip.

50 | James Turrell, Open Field (2000)


50 | James Turrell, Open Field (2000)
54
︎
I'm a strong believer that the best works of art convey their meaning in the least
work possible, and Klimt is a master of that.

54 | Gustav Klimt, Reclining Woman, Seen from Behind (1916-17)
55
︎
It was the most engaging and stimulating live art I have experienced.


55 | Kidd Pivot production, Revisor (2019)
15
︎
Because it deals with such a heavy topic so simply while using non-precious
materials.It resonates with me in terms of thinking about loved ones but
also makes me see the potential for art-making in everyday objects.

15 | Felix Gonzalez- Torres , 'Untitled' (Perfect Lovers) (1991)
52
︎
As a Millennial, I don't really have a favorite piece of traditional artwork. I consider
some of my favorite sources of art to be traditional animation done in the 90s and
early 2000s. As a painter, I'm most influenced by 90s anime. I really like the
nostalgic, timeless feeling that it gives off.


52 | Yoshiyuki Sadamato, Neon Genesis Evangelion (1995-1996)
70
︎
Great use of the square format on that one!


70 | Neil Leifer, Ali-Williams (overhead) (1966)
116
︎
Moreau is a king of the Symbolist
movement. Fantasy art before
fantasy art was a thing.

116 | Gustave Moreau, Oedipus and the Sphinx (1864)

80
︎
I'm in love with this art not only because it is aesthetically pleasing, but because of
how I've never seen anything like it before. It's like when people first saw Star
Wars in the late 70s and became obsessed with it due to how unique it was compared
to other films in those times. Also, it's trippy!


80 | Yayoi Kusama, Infinity Mirrored Room (The Souls of Millions of Light Years Away) (2013)
78
︎
Many sizes and low cost. Timeless.


78 | Isamu Noguchi, Akari Light Sculptures (1951)
83
︎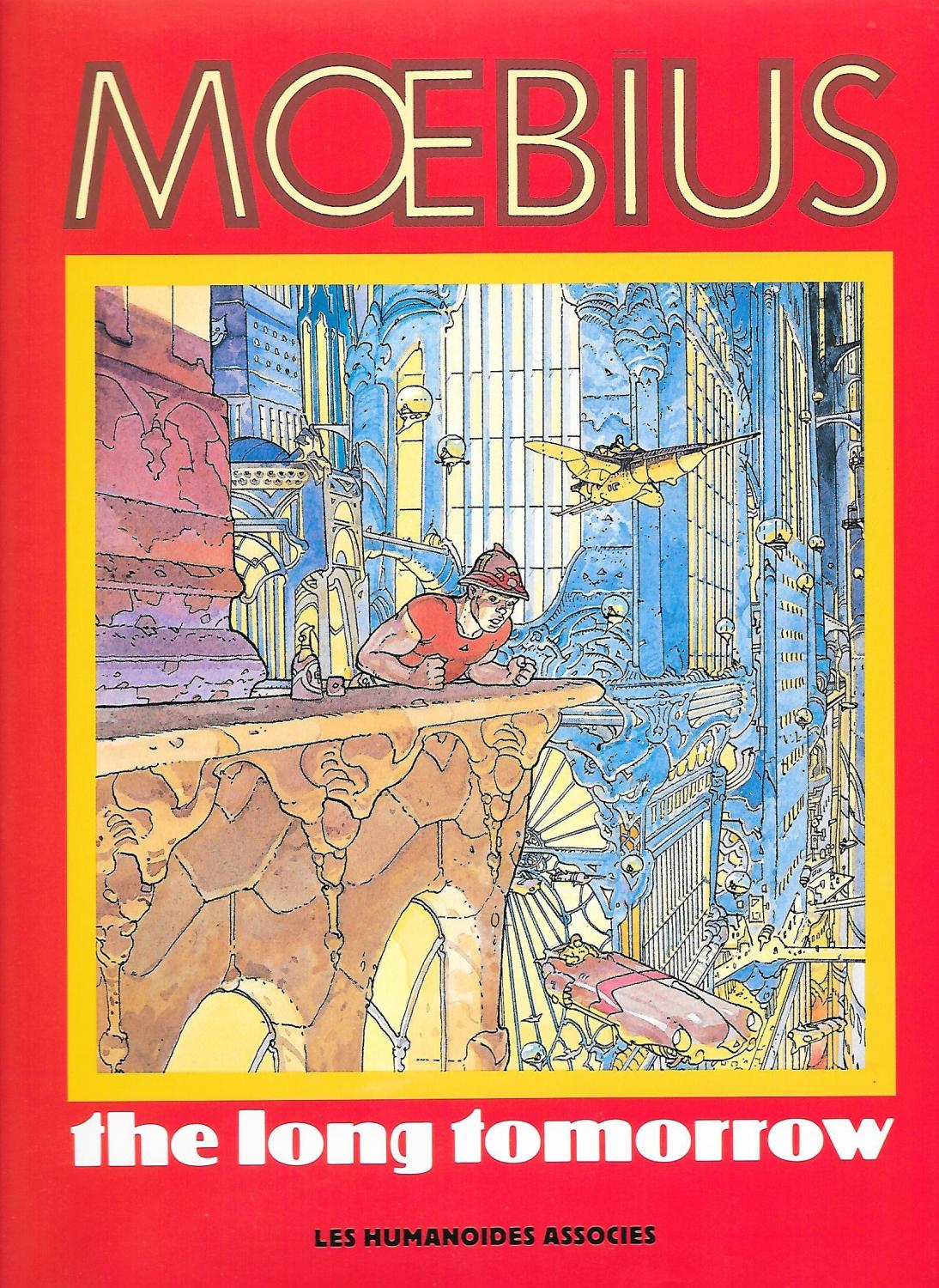 The reason why I like it is that he's not
afraid to comment on what society could
be, and he uses very aesthetically pleasing,
yet pseudo- realistic art style. That kind of
vast spaciousness,but so much detail- just a
very captivating style of illustration that is
distinctto Moebius. If I were to aspire to a
level of illustration, it would be to his.
83 | Jean Giraud (Moebious), The Long Tomorrow (1989)
71
︎
This hit me pretty hard a few years back. I'm not into dance, but this left me more
emotional than anything else I've ever seen on any medium.
71 | Anat Grigonio, Mr Nice Guy 45 min solo perfomance (2013)
86
︎
I really like these photos because they show a snapshot of
everyday people just living their lives. They make you look at
how they lived then, which seems so far away- but it wasn't
that long ago. But a lot of the people in these photos are
marginalised, you can literally see images of segregation,
so you have to rely on your own community to document.

86 | Sanford Sawyer, Over-the-Hill Community in the Bahamas (1978)
88
︎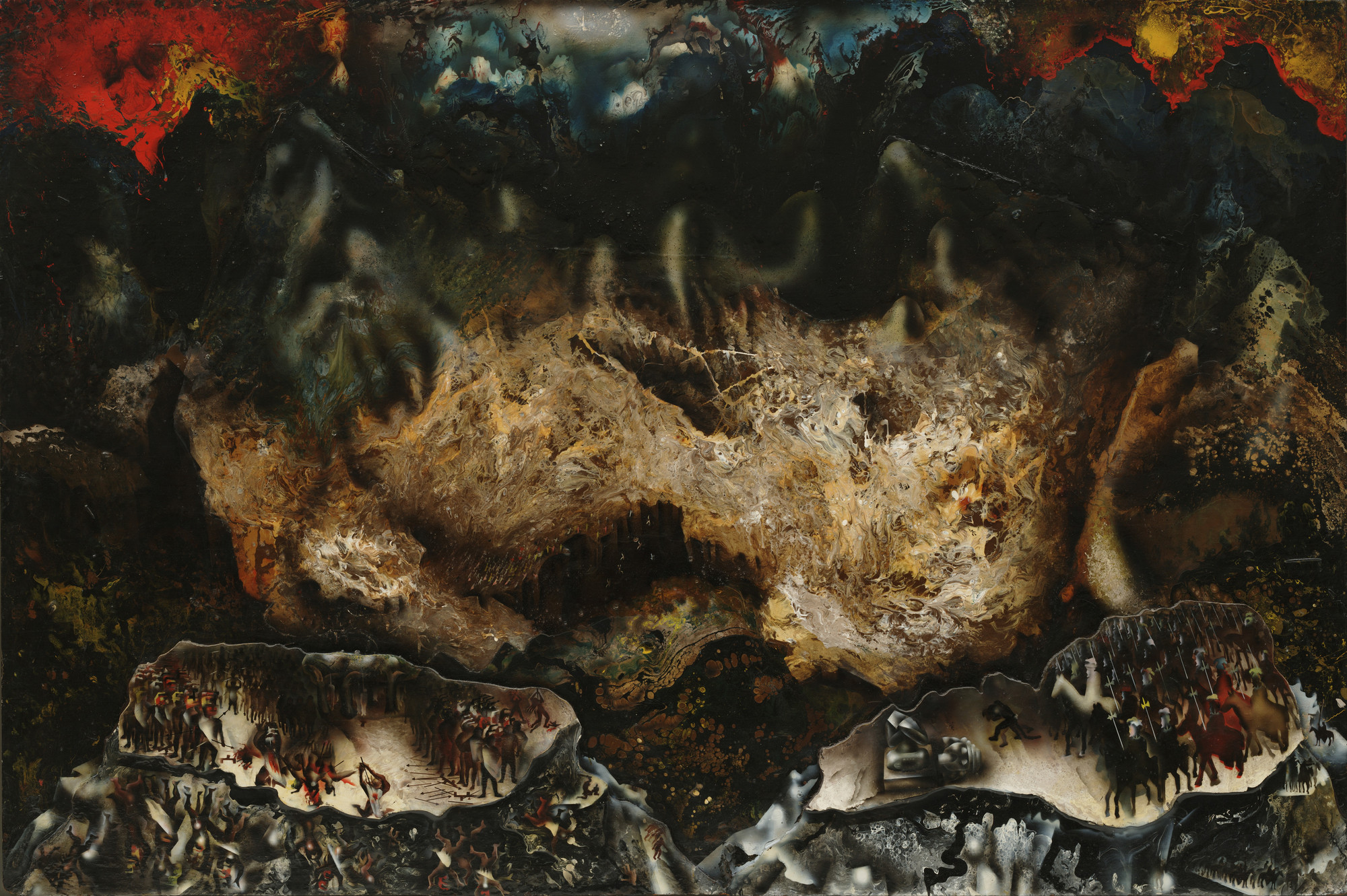 I love the metaphorical aspect of the work and his critique of colonialism.
I also love the color scheme, and the abstract aspects of the work. He didn't
know when he was painting it, but the creation of this work would ultimately
become one of the greatest contributions to American art during the post war
period (this is the earliest surviving examples of the drip technique that
Pollock appropriates for his own work; yes that's right, Siqueiros did indeed
invent the drip technique in his NYC experimental workshop of 1936).

88 | David Alfaro Siqueiros, Collective Suicide (1936)
95
︎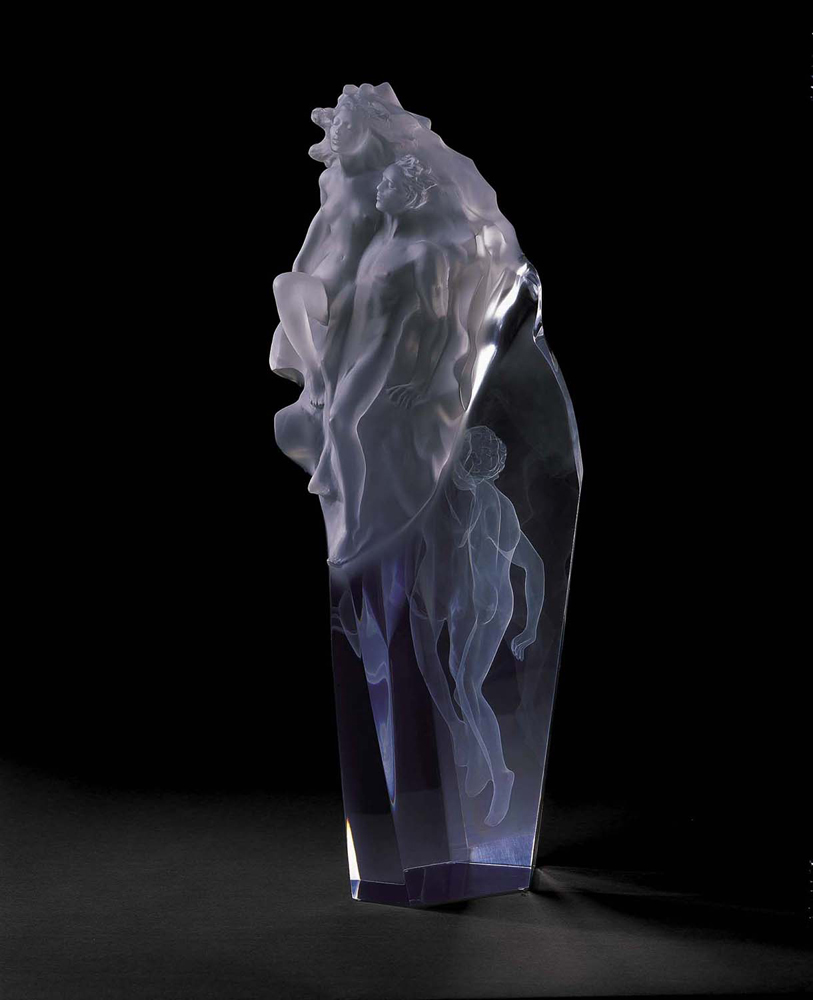 So, the novelty shops where you see laser etchings
inside of a block of glass, he invented that if I
remember correctly. But his are much more
intricate and beautiful. He did a lot of sculptures
and most are based around women and the
beauty of the figure of women.


95 | Frederick Hart, Born of Light (2004)
100
︎
Makes me think of my childhood, and that everything that's of value or precious can be broken
with a simple gesture.


100 | Ai Wei Wei, Dropping a Han Dynasty Urn (1995)

105
︎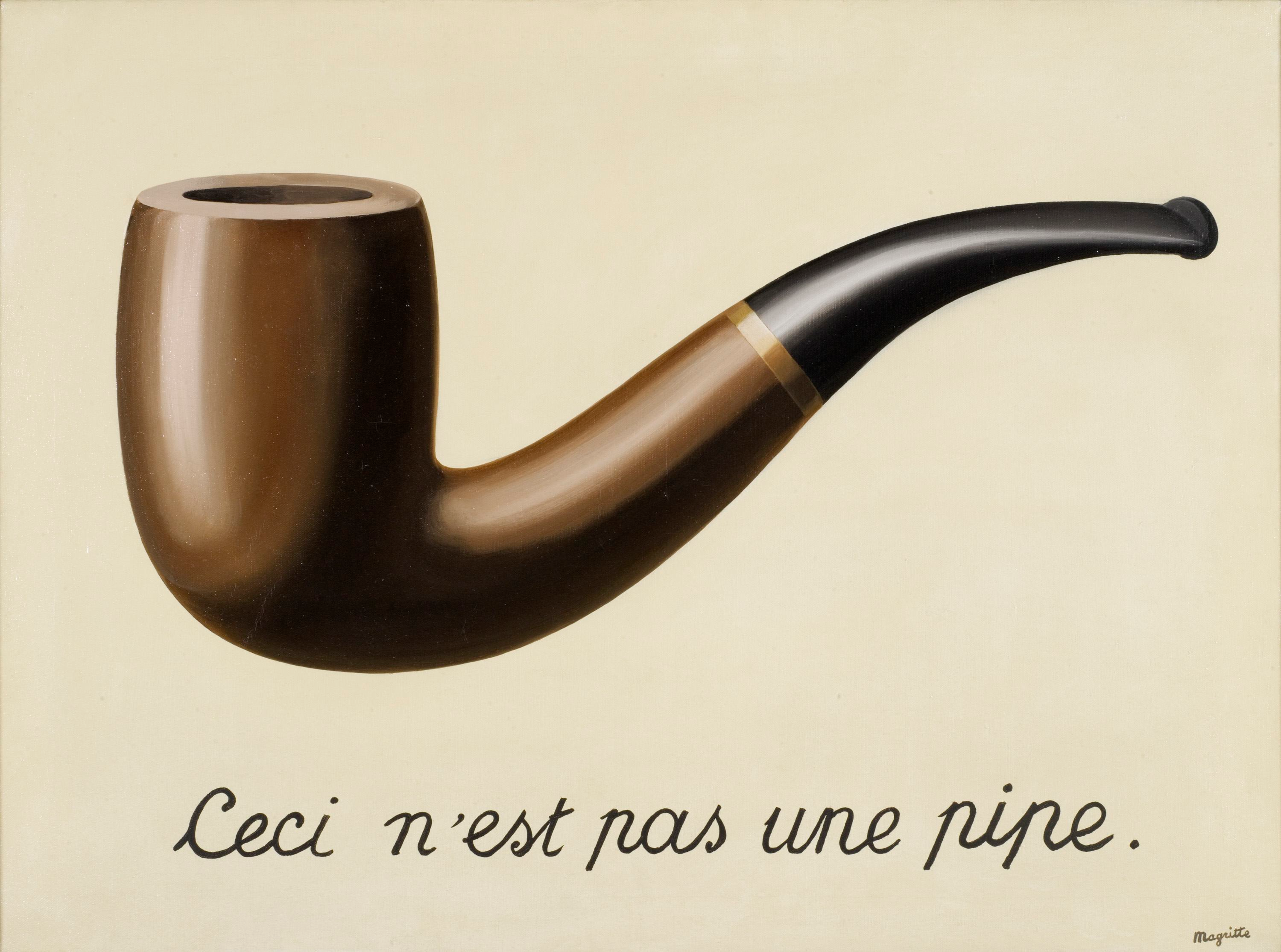 I saw The Treachery of Images at a young..ish age, and it blew my mind. I had
always thought that art was about what you saw, and the quality of the art
stopped at the piece. This, and by extension Magritte's work overall, led me
to the realization that art can make you think, and that was a whole new world
of art for me. I could always understand and appreciate the beauty in a Renoir,
the skill in a Michelangelo, the innovation of Da Vinci, but nothing before or
after has challenged my concept of what art is and can be, like that (non) Pipe.


105 | Rene Magritte, The Treachery of Images (1928-29)

108
︎
My emotions shift somehow when I stare at her mysterious
expired Polaroid photographs. Schneider opened a window
that had not existed before by using an expired material to
such a standard that it surpassed the initial idea of the product.
It gave value to something that was previously
considered worthless.


108 | Stefanie Scheider, The Muse ( 29 Palms, CA)

110
︎
He is inventive, curious and enigmatic. I mostly dig his Space Program related works,
because I'm a huge nerd like that. His capsule collection with Nike was a huge hit…
btw if anyone has the Mars Yard Shoe in a 10.5 please find me.

110 | Tom Sachs, NikeCraft Mars Yard Shoe (2012)
113
︎
Captures postmodernism as it bleeds into liquid
modernity. Captures conspiracy as it's plain as day
but still ultimately unknowable, a world with
infinite information but no fixed reality. It's perfect.


113 | Cady Noland, Oozewald (1989)

122
︎
I stood in front of his colorfield canvases on a Spring day in 1984 and I was completely
overwhelmed by the sense of composition and color. They evoked an emotional response
from me that sunny afternoon not many other art shows have. It was like a visceral push
against my consciousness- I could almost feel my brain expanding as I stood there in the
gallery facing and experiencing his canvases of color. The idea of non literal depictions was
very new to me- I was 17 years old, so this probably the first time I was face to face with
a dramatic viewing of abstract works of art. And the Rothko pieces were so big. Some of
them just filled the space. They changed the atmosphere- they were mystical, magical.

122 | Mark Rothko, The Seagram Murals (1958-59)

124
︎
He is modern in every breath. In an age of abstraction, Bacon was brave enough to cling to the human figure.
He gave us a vision of twentieth century man.

124 | Francis Bacon, Triptych (1972)

112
︎
There are many, many photos that are close-ups of flowers, but this one is
particularly good, for some reason. It seems to have emotional content
beyond just being a picture of pretty flowers.


112 | Edward Steichen, Heavy Roses (1914)

90
︎
It just so visceral! I love the idea of depicting the
insanity of accepting that Saturn was just eating
his children. But on the other hand, it adds an
extra ounce of greatness (?) that they survived
this (somehow).


90 | Franciso Goya, Saturn Devouring his Son (1819-1823)

101
︎
The photorealism of the painting is amazing even if he probably
used a mirrored device as an aid.


101 | Johannes Vermeer, The Geographer (1668-69)

60
︎
She challenged normal conventions and was also a working class woman
despite her wealthy background, and that she pretty much was an
entrepreneur.She cared about her work, and even went to lengths where
she would refuse to sell to some people because they didn't like her work
and chose another artist over her even after keeping the art- she was just
so gutsy that it makes me appreciate being in the arts as a female who
comes from a working class background, and who is also close to
their mother.


60 | Mary Cassatt, Modern Woman Mural (1893)